Maritime Cyber Security Awareness: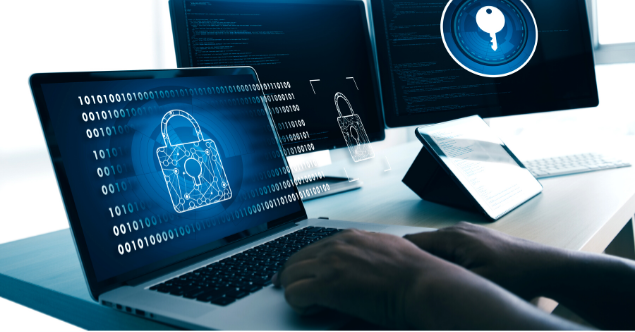 Course description
When a company becomes the target of a cyber attack, the main penetration technique is to target the organisation's technology end users. Often insufficient understanding by the employees of cyber security risks can result in unauthorised access to their IT infrastructure. These attacks are often heavily disguised to trick and manipulate end users into unwittingly granting permission. However, there are nearl always tell-tale signs that, if spotted in time, would prevent escalation. Crew education is, therefore, an indispensable component in realising a well-rounded security policy. The main function of cyber security is to protect services and devices we use from cyber theft and damage. It will also improve the security of data stored on such devices and reduce the risks of unauthorised access. This Cyber Security Awareness training will provide practical knowledge and advice to all employees – onboard and ashore.
What does the training involve?
A live-streamed interactive course delivered by a qualified, industry professional. The session will encompass face-to-face discussions, debates and Q&As, which will give all attendees the opportunity to engage and absorb all the key information within each module. The course can be delivered onboard, ashore, or a combination of both. All participants will be supplied with an electronic copy of the workbook, that can be printed at their own convenience.
Who is this course for?
Onboard/ashore crew and office personnel
Aim of the course
To provide general awareness of cyber threats in maritime and encourage conscious behaviour changes towards a safer cybersecurity culture
Agenda
What is cyber security?
What is a cyber attack?
Other relevant cyber terminology
Playing your part in cyber security
Relevant maritime cyber security legislation
Your company policies and procedures
Cyber actors
Why would we be attacked? (social engineering and human hacking)
Viruses, worms and trojans
What is Phishing and how to defend yourself from phishing attacks
Effective password management
Securing your devices
Office security
Backup of data
Public Wi-Fi awareness
Reporting a cyber incident
Striving towards cyber safe culture
Duration
1hr – 1.5 hrs (depending on levels of interaction and discussions).
Maritime Cyber Security Awareness
A 1-hour live interactive course
Tony Bennett